Ecommerce Operations
Consumers now more than every are now switching to ecommerce to get the products they love. It's important to have a strong ecommerce operation. Here are a few ways GEODIS can help support your ecommerce needs.
Open Warehouse Space
We operate over 45M square feet of warehouse space in the Americas. One of the benefits of the GEODIS network is the ability to take advantage of additional warehouse space when you need it. We currently have a combined total of ~800K square feet of warehousing space available throughout our network.
Under 50K square feet available:
Atlanta, GA | Central PA | Chicago, IL | Ontario, Canada |
Memphis, TN | Seattle, WA
Over 50K square feet available:
Eastern PA | Indianapolis, IN* | St. Louis, MO | Texas*
*more than 100K sqft available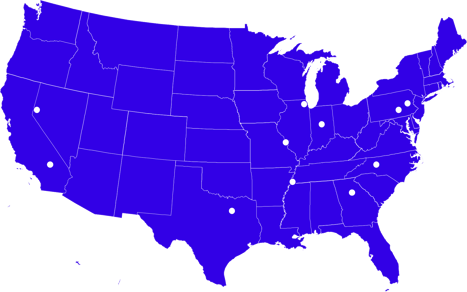 Amazon Drop Shipping
Drop shipping allows you to utilize your current ecommerce operation to fulfill Amazon orders direct to Amazon consumers. You can still protect your branding, packaging, and overall customer experience while also providing your customers with an alternative online sales channel. Learn more.