The GEODIS guide to getting to 98% OTIF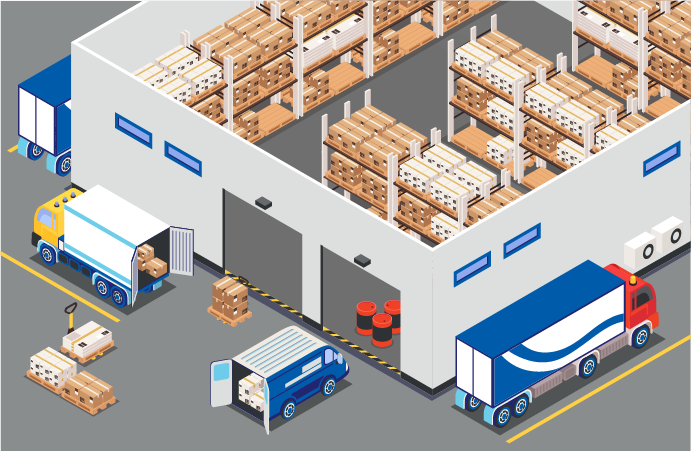 Last week Walmart announced their new On Time In Full (OTIF) compliance guidelines for shippers. One significant change is the metric of 98% OTIF. This metric evaluates On-Time performance for prepaid shippers delivering to Walmart regional distribution centers. The compliance guideline for On-Time is arriving on the must arrive by date or one day prior. As a shipper, if you cannot meet these requirements, you will be fined 3% of your cost of goods.
Our retail consolidation service team at GEODIS has been focused on best practices to meet the new On-Time compliance standards. We wanted to share some of the critical components that have set our program above other consolidators.
Retail Consolidation Service Expertise
GEODIS has a dedicated team of logistics experts who work effectively with shippers, carriers, and Walmart.
Core Carrier Program
The core carrier program allows us to work with a specific number of truckload carriers who have experience in both the GEODIS retail consolidation service and Walmart expectations.

Communication with carriers is essential to meet KPI's. Communication helps monitor performance and helps carriers stay up to date with how compliance is measured. We review the carrier's weekly performance.

We developed a routine around the weekly pickup and delivery schedules with core carriers.
Carrier Performance Management
GEODIS retail consolidation service team executes pro-active tracking of carriers and works with Walmart if there is a needed adjustment to an appointment to meet the On-Time requirement.

GEODIS is focusing on deliveries for the first day of the window. This allows options if a recovery is needed to deliver the next day
GEODIS Shipper of Choice for Carriers
Carriers have room to pre-position trailers at the RCS, which facilitates pre-loading and provides the carrier with pickup time flexibility.

Shipments are ready for pickup at the appointment time, and a quick loading process is available.

GEODIS schedules a delivery appointment with Walmart; this saves carriers from making appointments in the Walmart system.
Partnered with our team's proactive approach, these best practices have helped us and our customers adjust to the new 98% OTIF requirement. The GEODIS retail consolidation service has adapted to the latest compliance guidelines to help our customers meet their consumer's expectations. Please visit our RCS landing page to learn more.